Welcome to Drikung Kyobpa Choling,
a Tibetan Meditation Center
Located in Escondido, California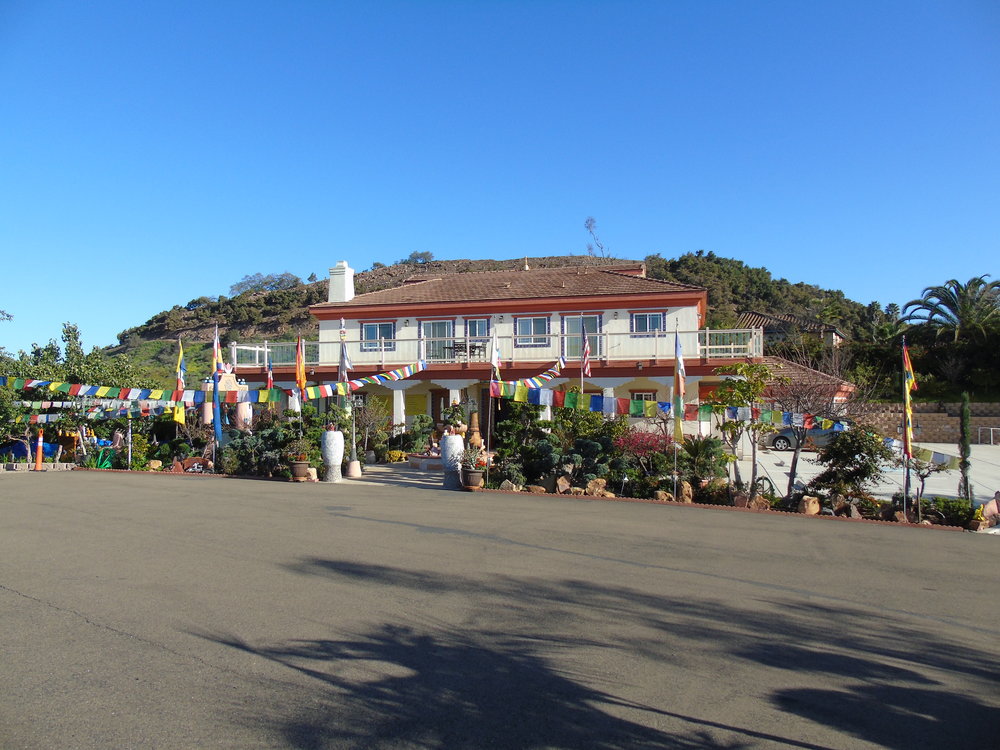 Ever through our doors; always in our hearts. - Drupon Samten Rinpoche
About Our Center
We are a not for profit religious organization located in Escondido, CA dedicated to providing a place of refuge, solitude, tranquility and the philosophical teachings if Tibetan Buddhism. All are welcome here. Learn about our center, location and hours, our lineage, and view our photo galleries. Just follow the link below.
Our Upcoming Events
We have many exciting upcoming events to participate in. Some are recurring every month and some are special one-of-a-kind. Take a look at our calendar to see what is coming up next.
Our Sangha
Here you can learn more about our precious teachers and watch a video about our Sangha.
Stupa Enlightenment Project
In Buddhism, a Stupa is a monument which represents peace, prosperity and harmony, as well as being a place for meditation. The Enlightenment Stupa symbolizes Buddha's enlightenment, the realization of the nature of mind, and is one of the eight different forms that Stupas are built according to.
WHY DONATE?
Your donations help to support our monastics who are our resident monks and nuns, so they can continue to teach here and provide ongoing spiritual guidance and services to our community, near and far.

Your donations also help support the center, so that we can continue to provide a place of refuge, tranquility, solitude and spiritual growth; and to provide the opportunity to experience the teachings and philosophy of Tibetan Buddhism.
"Make a good heart and your whole family will be happy. Everyone around you will be happy."
-Buddhist Prayer